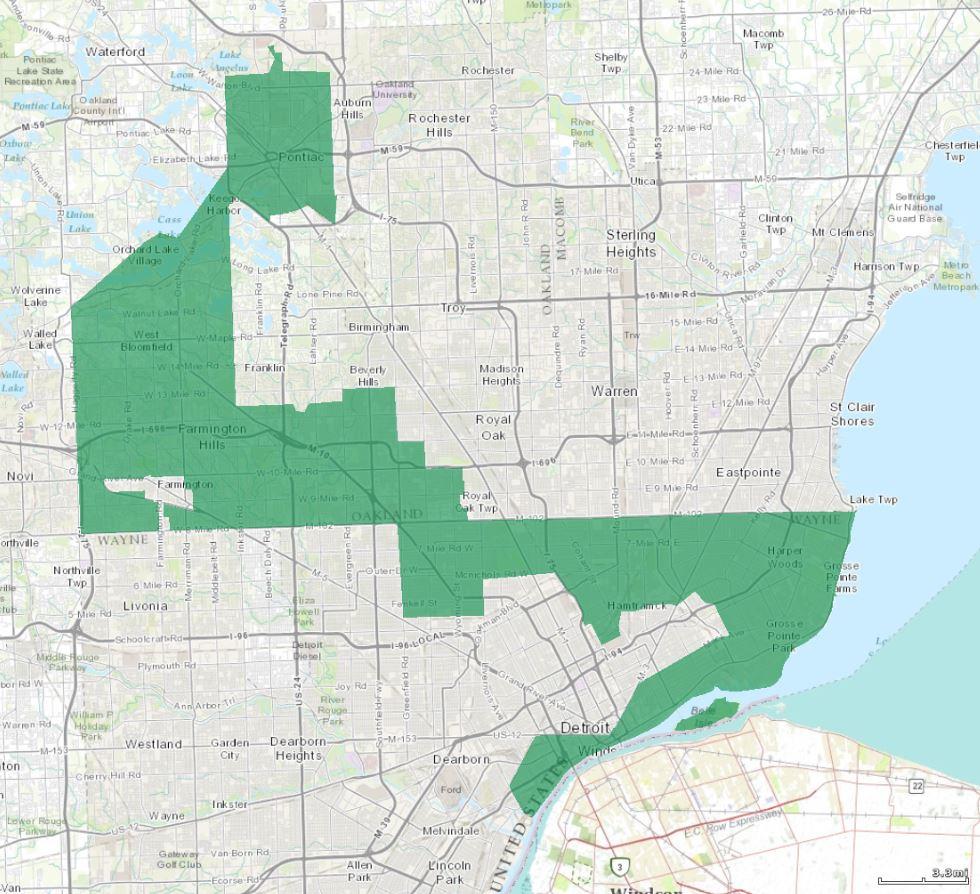 See this green area on the map above? This is the Congressional District where I currently live. This district also includes where I was born in the city of Detroit and where I lived for two years. Also, where I worked in downtown Detroit for ten years. Where I live today has absolutely nothing in common with the zip code where I was born, the most dangerous zip code in the city of Detroit. And yet, the crazy Republicans in Lansing drew this district, gerrymandered it, under the false pretense that they were creating an African-American district - that is how it was explained to me by a politico.
The Federal Court ruled yesterday that the map must be redrawn before the 2020 elections. You can read the full story
here
. Thirty-four Federal and State districts must be redrawn. That kind of gerrymandering is no accident. I may have run as a Republican for the twenty plus years I was in office, but I would never vote for another one ever again.
Yesterday, folks were being interviewed on the radio and several said they care nothing for politics. And that is just how our country has ended up in the mess it is in.